Home
Details

Written by

Boerries Burkhardt

Category: Squadrons
Hits: 127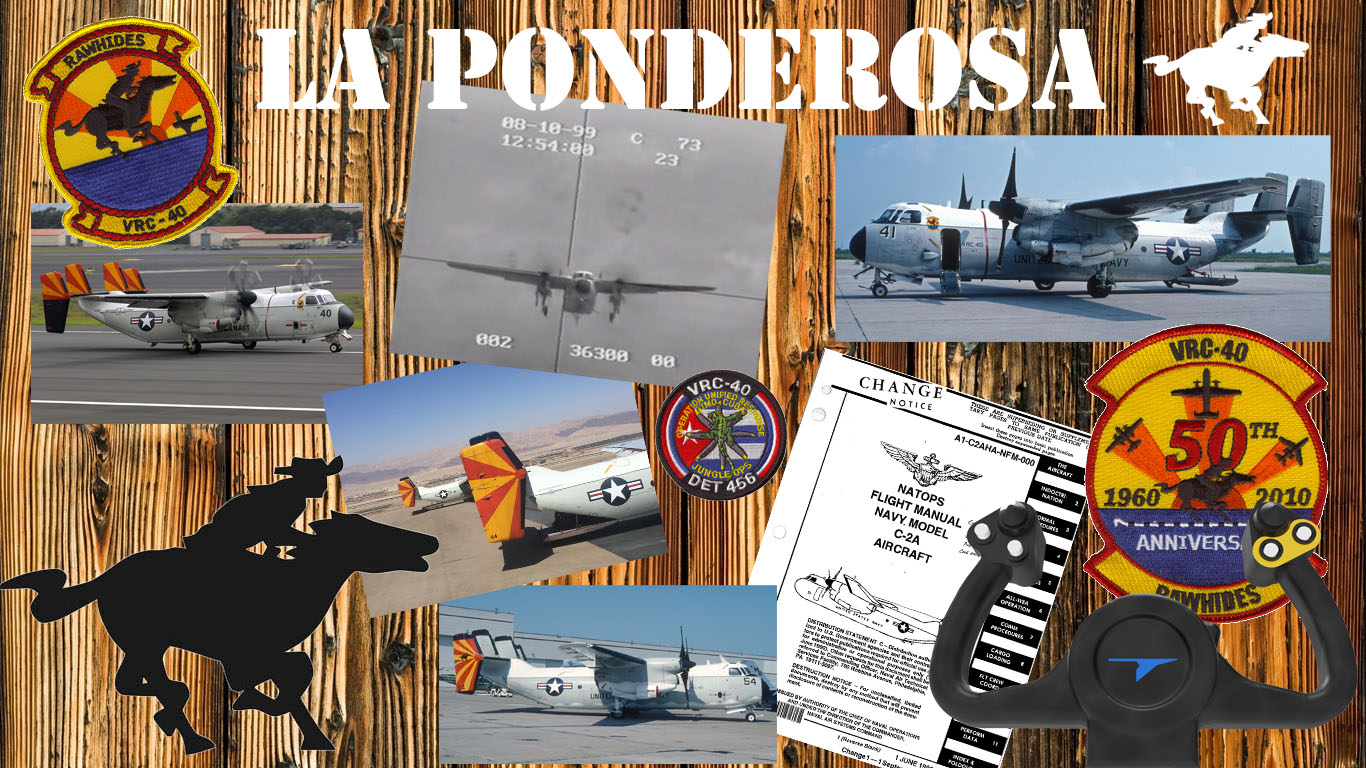 Fleet Logistics Support Squadron 40 (VRC-40) was commissioned on 1 July 1960 and is tasked with providing Carrier Onboard Delivery (COD) services to the U.S. Navy's Second, Fifth, and Sixth Fleets. VRC-40, homeported at NS Norfolk, operates the Grumman C-2A Greyhound and reports to Commander, Airborne Early Warning Wing, U.S. Atlantic Fleet.
Details

Written by

Boerries Burkhardt

Category: Bureau Numbers
Hits: 29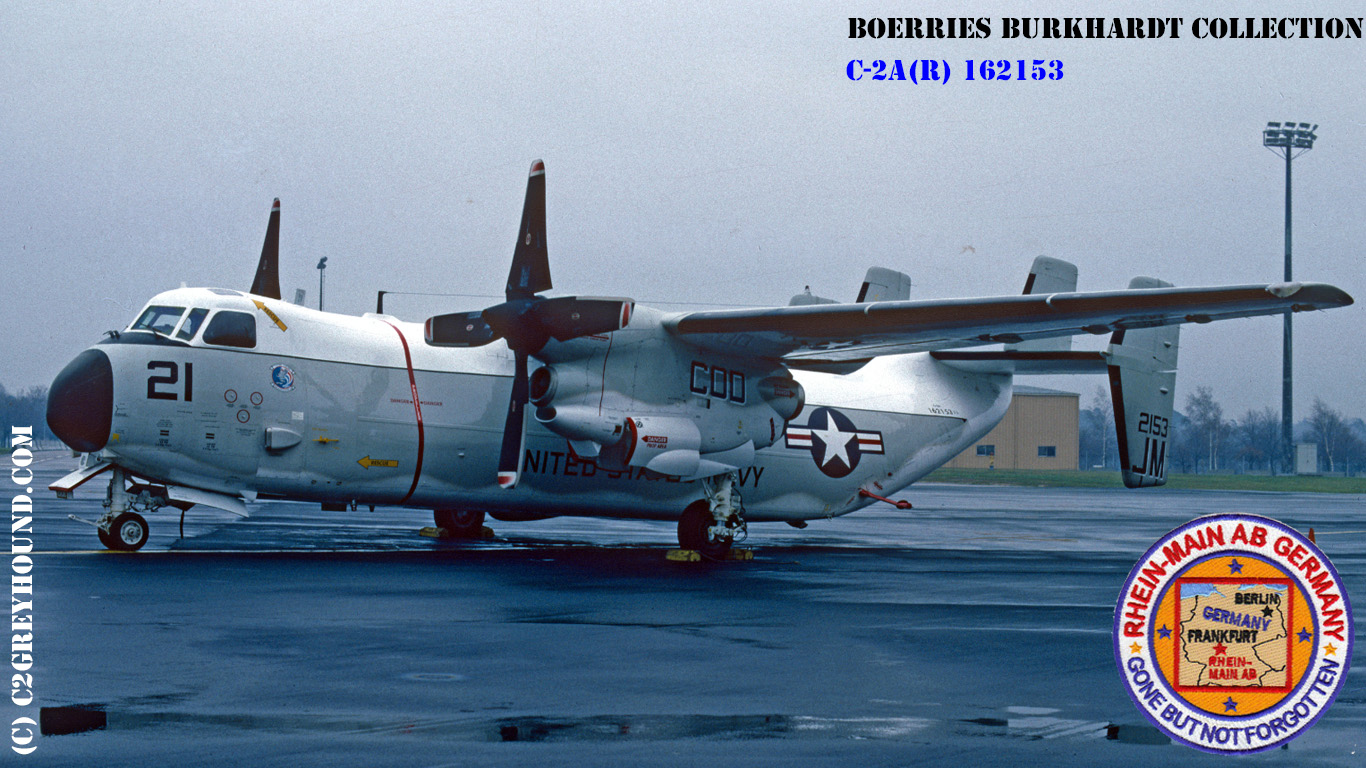 Grumman C-2A(R) Greyhound BuNo 162153 at Rhein-Main Air Base, Frankfurt Germany. Rhein-Main was the important hub for the Air Force in Europe. Quite often, the C-2A of the VR-24 was flying from Frankfurt to Sigonalla or directly to the carrier in the Med.
Details

Written by

Boerries Burkhardt

Category: Bureau Numbers
Hits: 64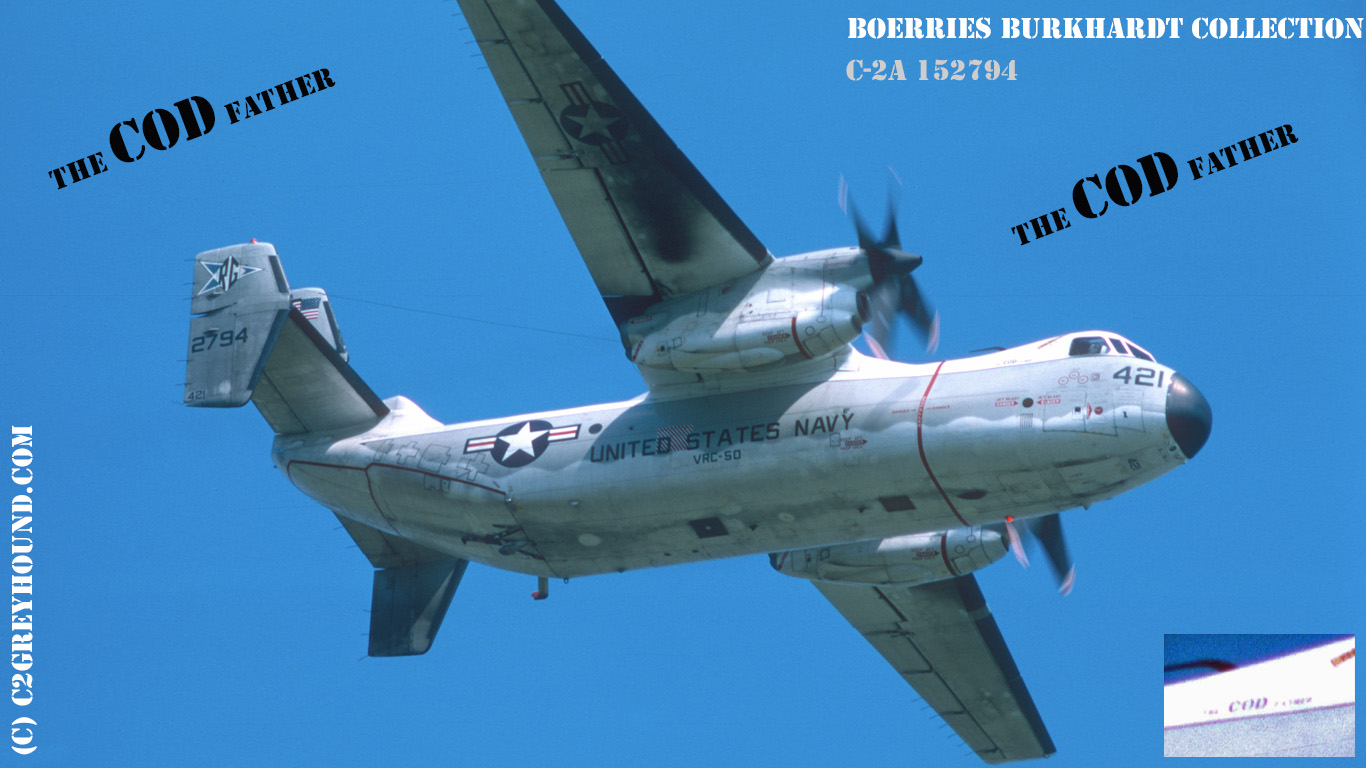 Grumman C-2A Greyhound of the VRC-50, the Foo Dogs. In 1976, several Grumman C-2A Greyhounds got names. Why the BuNo 152794 got this special name is not known to me. This Greyhound was christened "The COD Father". Maybe someone knows the story behind it. ROMEO GOLF 421. Date 1976 at Atsugi, Japan
Details

Written by

Boerries Burkhardt

Category: Technical
Hits: 392
JOINT BASE MCGUIRE-DIX-LAKEHURST, N.J. – The Advanced Arresting Gear (AAG) system recovers the first C-2A Greyhound at the Runway Arrested Landing Site (RALS) here May 24. This arrestment marks the beginning of AAG Performance Testing for the C-2A, as well as the E-2C Hawkeye and E-2D Advanced Hawkeye; another step toward ensuring the system can support the full USS Gerald R. Ford (CVN 78) air wing. This phase of AAG testing follows 310 arrestments conducted using dead-loads, weighted sleds representative of these aircraft, at the nearby Jet Car Track Site (JCTS). The testing, which is expected to be completed this summer, will include both roll-ins and fly-ins, and numerous test points to validate AAG's ability to safely arrest the aircraft. At the conclusion of this phase of testing, the C-2A, E-2C and E-2D will be cleared to commence manned aircraft testing aboard CVN 78. The sequential land-based testing will be completed for all aircraft types – first at JCTS, then RALS, prior to landing aboard the carrier.